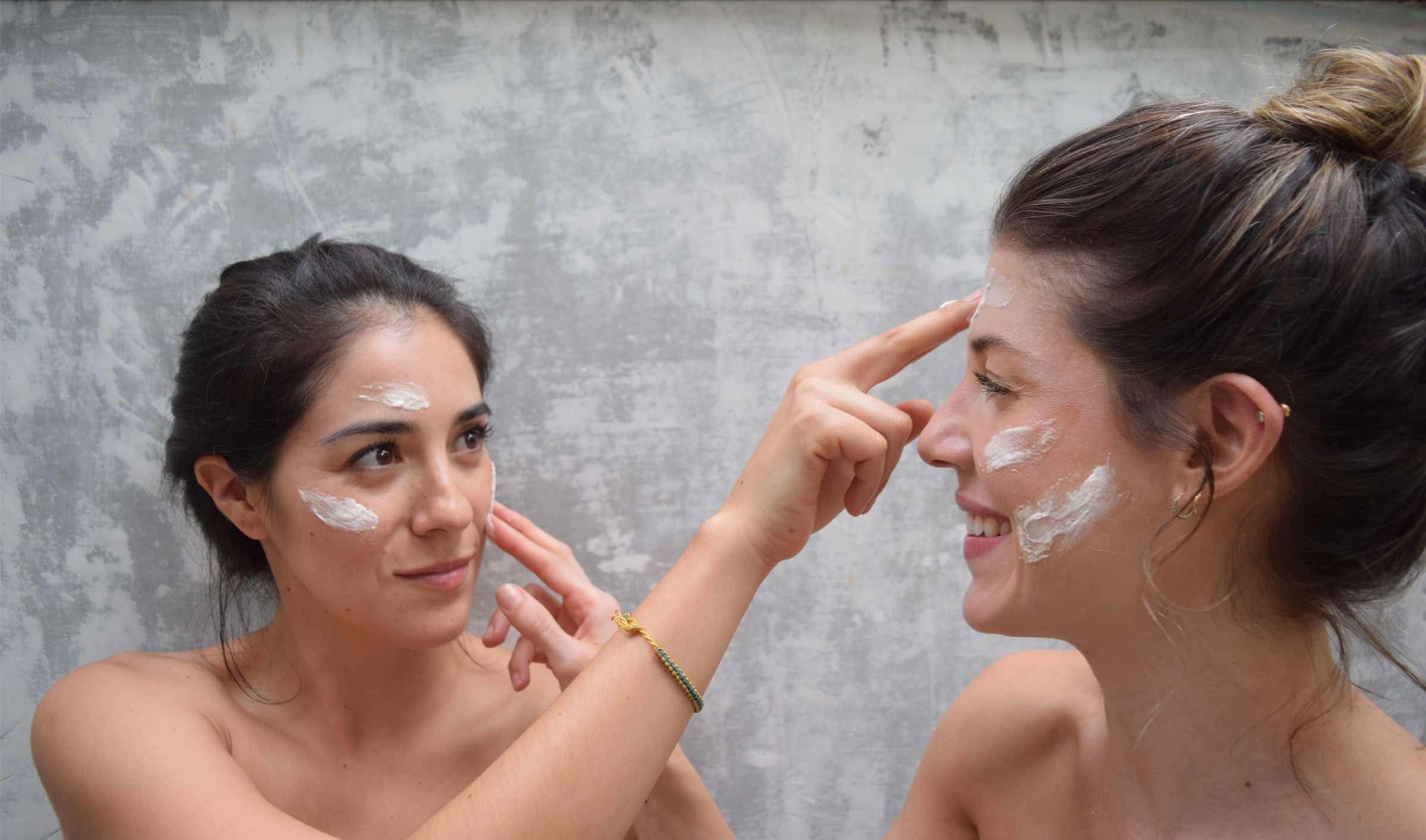 How we met
"Who wants dark spots on their skin? Nobody!!!" I thought to myself as I looked in the mirror back in 2016 after going to the beach on vacation, uploading a photo on Facebook, and someone commenting "what's up with your mustache?"
What no one knew was that that dark spot on my face would lead me to an adventure in Panama where I would later coincide with Paola, join forces and spread the love with a skincare line.
Before moving to Panama, I lived in Mexico City, practiced psychology and had been in the hair beauty business for 4 years. Life has always taken me towards the beauty business world.
While I was in Mexico City, I visited many dermatologists to help me with that dark spot on the upper part of my lip, literally, it looked like a mustache, and since I don't usually wear make-up, it was the first thing people saw when they greeted me. This made me feel uncomfortable and not very feminine because of where the dark spot was located.
A month before arriving in Panama, I took a trip to northern Mexico to say goodbye to my family and to continue my search for a natural product that would help me with my dark spot. On that trip, I came across what is now the elysian cream.
When I arrived in Panama, I found out that I could not practice my profession as a foreigner. Sometime after, I enrolled into yoga and I began networking in the search of business opportunities, and this is where I met Paola. I started offering a hair treatment to her and other girls in the studio, and soon after, I thought maybe it would be a good idea to sell brands that I knew from Mexico. I started with La Chula (now LeChulier) and Santa Madonna, which were initially sold at the Mercadito Biológico, and they sold very well.
On one of my visits to Paola's house to apply the hair treatment, I noticed that she had some dark spots on her face and I thought: "I have to share with her the cream that worked for me! " I had brought a few with me, so I offered her one and explained that it would make her skin feel more nourished and help fade her dark spots. She was a bit skeptical, but nicely accepted to buy one from me. A couple of months later, she wrote to me, and I still have her audio recorded in my mind, saying in a voice of excitement, surprise and happiness, "I 'm believing!"
Right, Paola?
That's right! As for me, I always had good skin... until my first pregnancy 10 years ago, when I got melasma, the famous "pregnancy mask". It all happened overnight, and I remember thinking: "well, they will fade after my baby is born and the hormones normalize", but it never did.
To say the least, I was very self conscious. I didn't like to wear makeup and this forced me to put on foundation and the rest of the combo to help hide the dark spots that I felt were invading all of my face. I went to several dermatologists and had all kinds of expensive treatments done without any positive results. After battling with the spots for 6 years, I simply gave up. I became BFF with makeup mistakenly thinking it was a solution, but it's nothing more than just sweeping the dust under the rug.
I saw the light at the end of the tunnel when I met Ely at Yoga Element She had just moved to Panama and her natural hair treatment (which, by the way, I still love!) had been recommended to me. The day I said "yes ",without hope, when I bought the cream from her, I never expected what happened after just 2 weeks of using it: my dad came to visit me and told me "wow girl, your spots are vanishing!
I remember going to the mirror and thinking "OMG, he's right. It 's actually working!" From that day on, I started to be more disciplined and constant with the cream, and day after day I watched my spots slowly but surely fade away and eventually erase from my face... just like magic! Plus, my skin was different! Not only did my dark spots fade, my skin was also nourished, moisturized, smooth, wrinkle-free and healthy. Seeing my face as I thought I would never see it again made me SO, SO happy.
My friends, acquaintances etc. would notice at once when they saw me. "What are you doing?" they would ask me. I too wanted to share this "magic cream" (which today we know as elysian cream) with everyone, and that's where my relationship with Ely and Punto Suave I told her: "You have an amazing product, and it works! I know many people in Panama and I know about sales, let's join forces and let's spread the love!" The rest is history and here we are today, together and sharing our passion for natural skincare and making people and their skins happy😃.
Written by Ely and Pao <3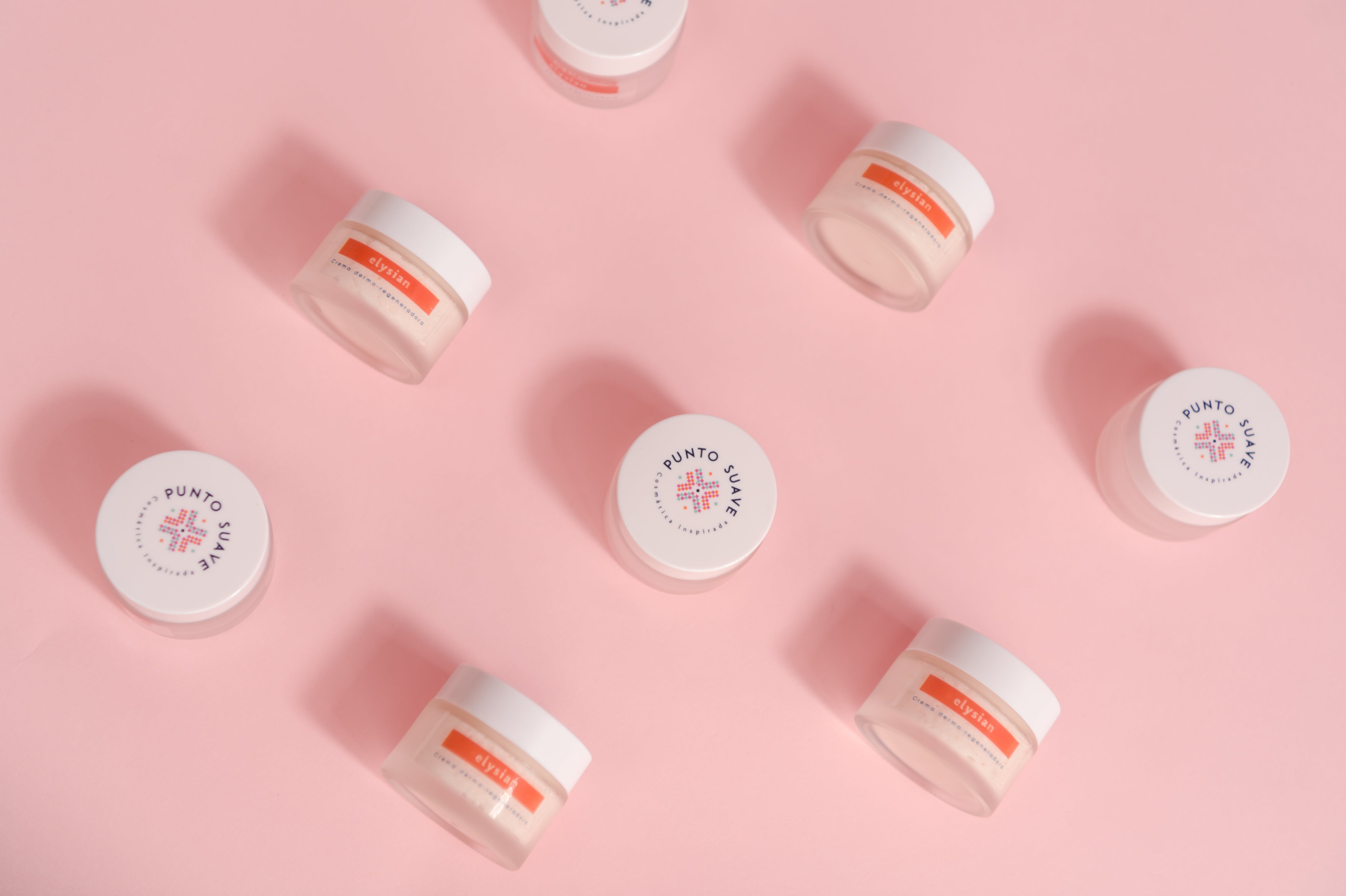 And how can we not talk about everyone's favorite, the reina of the casa (queen of the house) of Punto Suave. If there is one thing we can tell you about the *elysian dermo-regenerating cream is t...
Read more